My son Teddy is 11 years old. He is a bit of a computer geek, plays piano, and reads voraciously. Now he is a carver.
Here are Teddy's very first carvings. He used Nasco Safety-Cut and Speedball lino blades 1 and 5. He loves cats and has raised two from kittens all by himself, so I figure that cats will play a main role in all of his carvings!
The carvings appear in the order he carved them. The images are clip art which he transferred to the medium using the acetone transfer method. The text is based on a commercial rubber stamp he saw at the 2001 Novi Rubber Stamp Convention.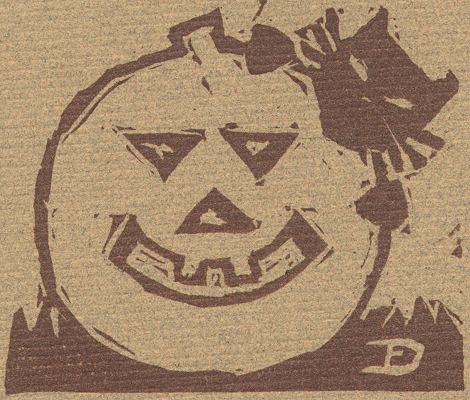 "Punkin"
(notice his signature at lower right)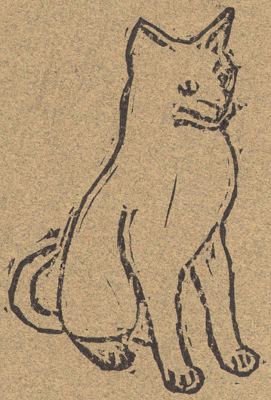 "Kitty Cat"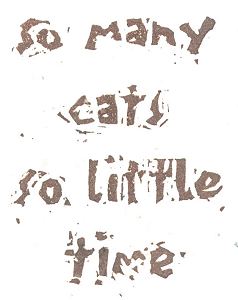 "So Many Cats. . ."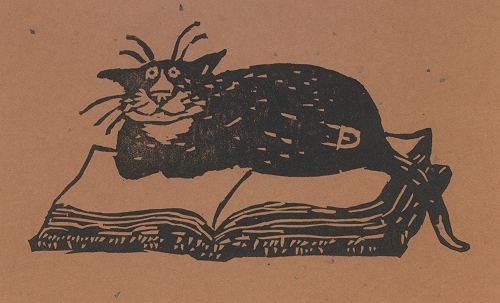 Based on a drawing by Edward Gorey
(this is part of a four-image series)