Many happy Mirkwood Designs templates users have asked how they can help support my Web site. You can securely use your PayPal account or any major credit card. If you cannot make a monetary donation, I would appreciate your prayers. I thank you for your consideration, and may God bless you!

If you are not comfortable donating online, please click here for my snailmail address.
Check out my new creative podcast and blog! There you'll find projects, patterns, and templates for both paper crafting and fiber arts, as well as original recipes (after all, we creative types need to eat!)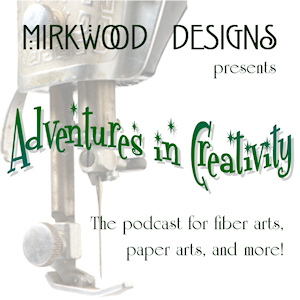 This is the original Web location of Mirkwood Designs (when I first started designing templates in 1998). Although I no longer design and sell rubber stamps, I still make my templates available to you for free!
If you're interested in the line of rubber stamps I designed years ago, I sold the line to Victorine Originals -- check out their Web site. If the Mirkwood Designs stamp you want isn't listed in their catalog, email them and they'll be happy to help you. They're terrific people!
On this Web site you'll now find the following:
| | |
| --- | --- |
| | Templates - My famous templates for a variety of projects |
| | Samples - Samples using my former rubber stamp line, including instructions |
| | Gallery - A gallery of projects |
| | Mounting Information - How to mount a rubber stamp, including resources |
| | Email - Drop me a line! |
Copyright 1999-2012 Mirkwood Designs, a division of ruthannzaroff.com
These templates are free for your use to make craft items to give or sell, to use for teaching purposes, or for submitting projects to magazines.
I would appreciate it if you provide a link to my Web site.
The templates themselves may NOT be auctioned, sold, or published in any way without my permission.